Ok, so I have decided on my gf's party favors! *Drum roll, please........*
Custom M&M Prints!
I placed the order and it shall be here tomorrow. 840 pieces of M&M's. YUM! In pink, teal, and gold! They didn't Peach, Pink will have to do. I am such a hands on person, so ordering something without seeing it can be stressful. Hopefully they coome out just as nice as this order: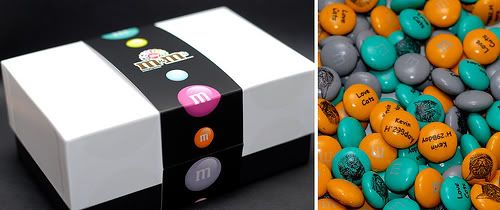 I plan on putting them in petal cones. I need to go buy pretty printing paper tonight after work.


*Photos are not mine....don't remember the owners, pls. forgive me.*