So over the 4th of July weekend, I went on my annual trip to Savannah. I can never get tired of this city. The city is filled with historical detail; from the willow trees to the brownstone homes to horse carriages. Every time I come, I always tell the beau that we need to get married in this city (it means a lot to us). And of course, his reply is "whatever you want." Guys are silly. We stayed mostly in the downtown are but did manage to venture to Tybee Island. Sorry, did not snap enough pictures...still try to find the best setting on stupid camera. I even spotted a bride and it was quite difficult to snap a decent picture while my body was half way out of the car.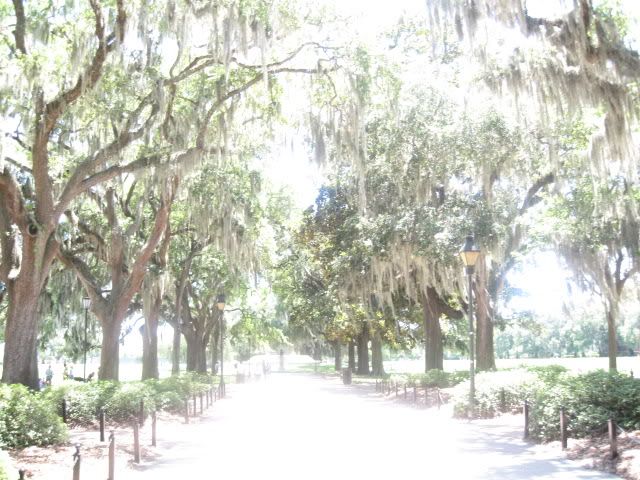 Forsyth Park is a popular place for weddings...you can see why, right?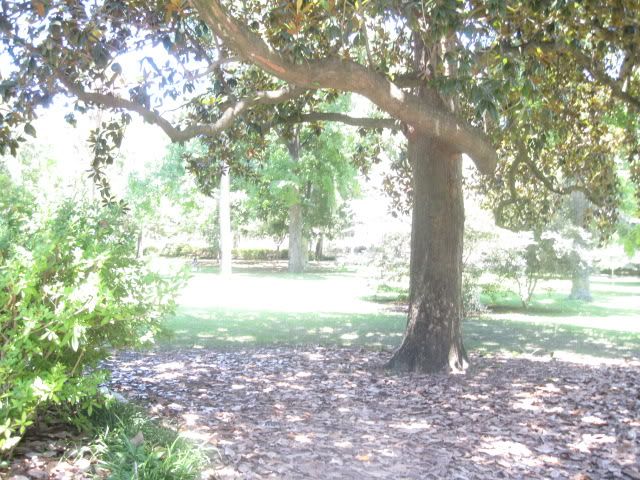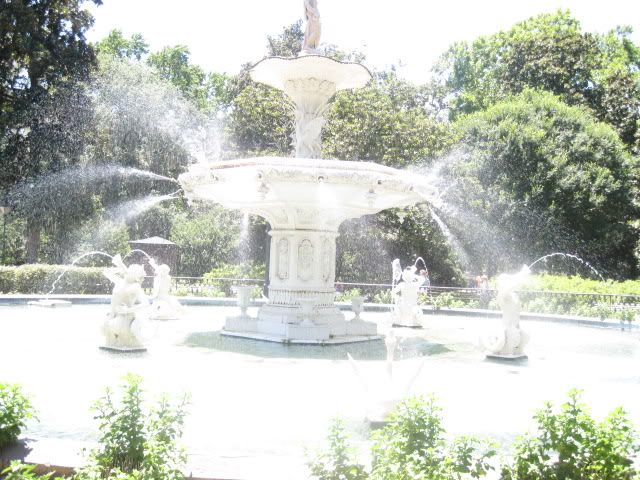 The lovely fountain!!!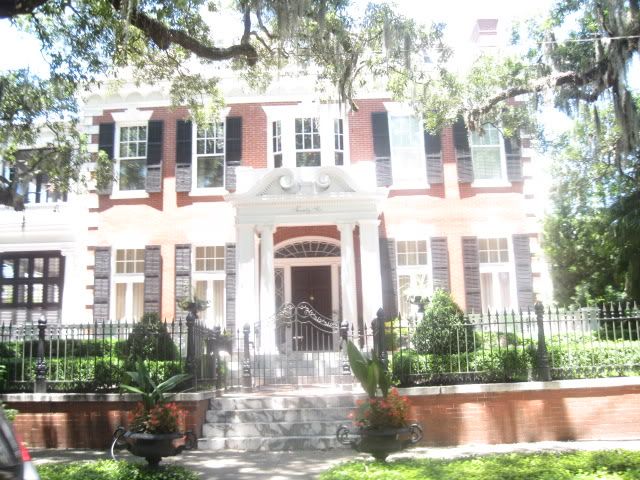 I loved the homes and seeing the U.S. flag EVERY WHRERE made me smile.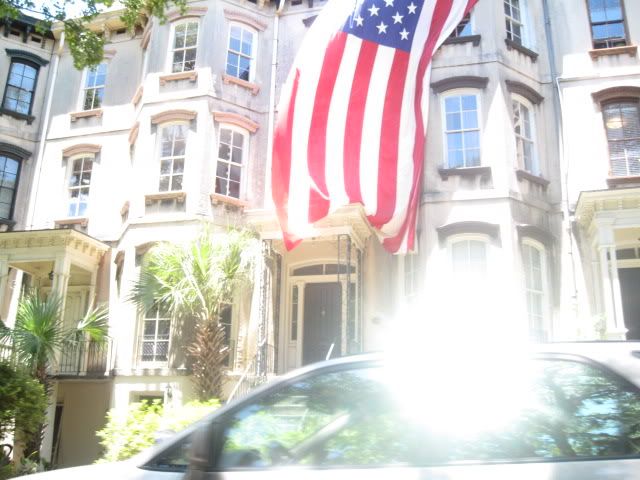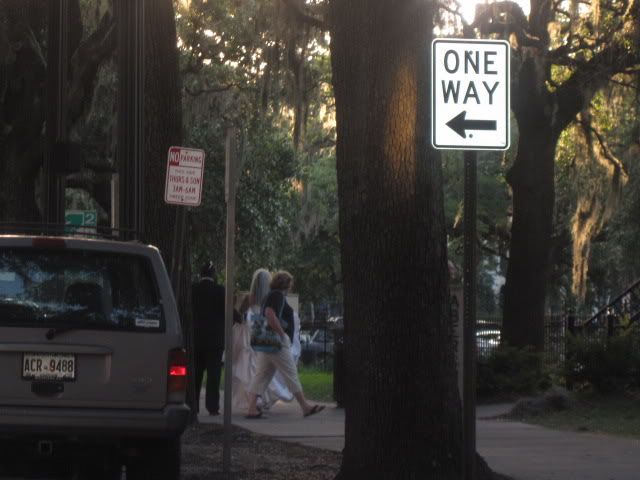 You cannot see clearly but if you look closely, you will see a bride & groom that was crossing the street. I know they thought I was crazy but oh well!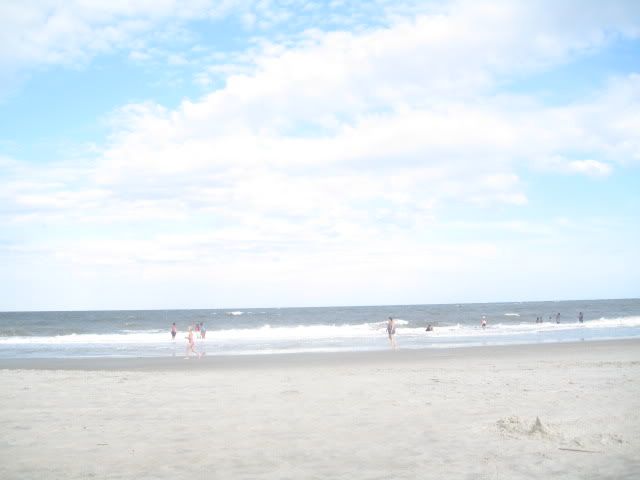 Tybee Island