I can honestly say I have the best girlfriends ever. I am surrounded by awesome women. From my mother to my baby sister to my incredible group of besties. Good people are hard to come by and when you have great people in your corner, you should be thankful.
With that being said, I want to start mailing random Thank You notes. But you know me, it has to be done in style. Check out some awesome Thank You notes.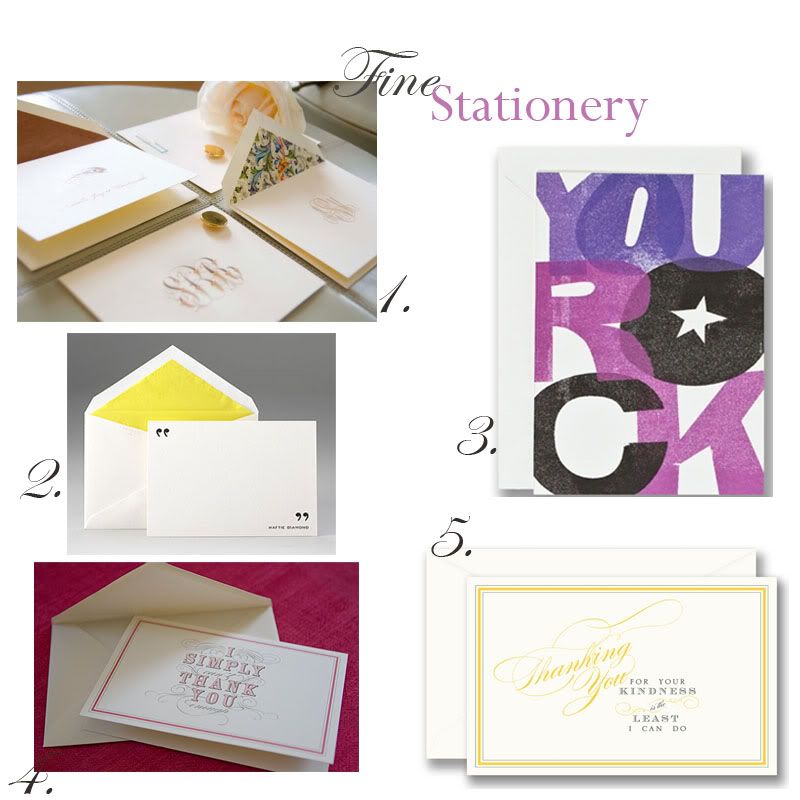 1. Crane & Co | 2.
Kate Spade Stationery
| 3. Vera Wang | 4. Vera Wang | 5.
Vera Wang