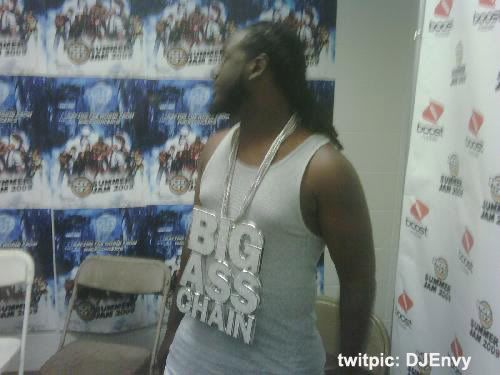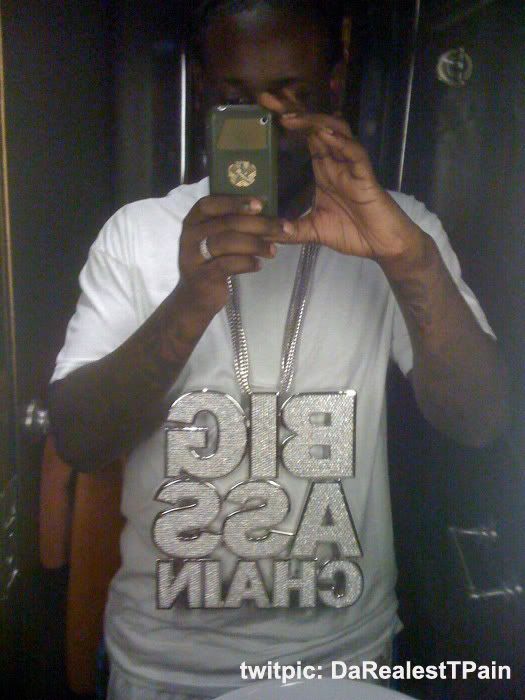 "According to T-Pain, The chain is 10lbs, 197 karats and cost $410,000."

His twitter page response, "Let's celebrate the fact a black man can have things like this and still care for 3 kids and wife in a $6 million house with 32 cars. Oldest child 5 and already got 4 million in her own account. I don't do dumb sh*t like this till I know the fams good. so don't judge me from what I buy. Judge me from what I do. Cuz it's so many artists that put themself before their family."
Ok, like really? $410k around your neck? The odasity of this man trying to rationalize this craziness. You my friend are the reason why my son cannot listen to the music you play. I know I like expensive things but this makes no sense.

Read more at
necolebitchie.com