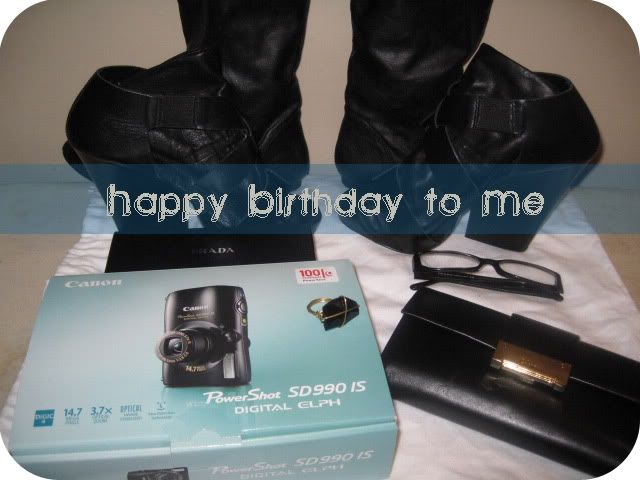 Clockwise from top:
1. Zara knee high boots | 2. Dolce Vita Marley | 3. Prada specs | 4. Cole Haan wallet | 5. Nugaard Ring | 6. Cannon Camera SD990 IS | 7. Prada eyeglass case
The Dolce Vita booties were a steal that I picked up from eBay. Practically NEW! I originally fell in love with them months ago and even blogged about it. I also purchased some Prada specs. I always wear contacts because I do not like how look in glasses but these specs are too adorable. They did not come with a case, so I purchased the Prada case separately. I spent less than $45 total for the combo. You're familiar with the Nugaard Ring that I scored through Gilt.com and the Cole Haan wallet I got from eBay. These were some of the items I bought for myself. I don't know about you but I do not believe in a birth day, it's a birth MONTH for me lol.
Marc Jacobs Mercer Satchel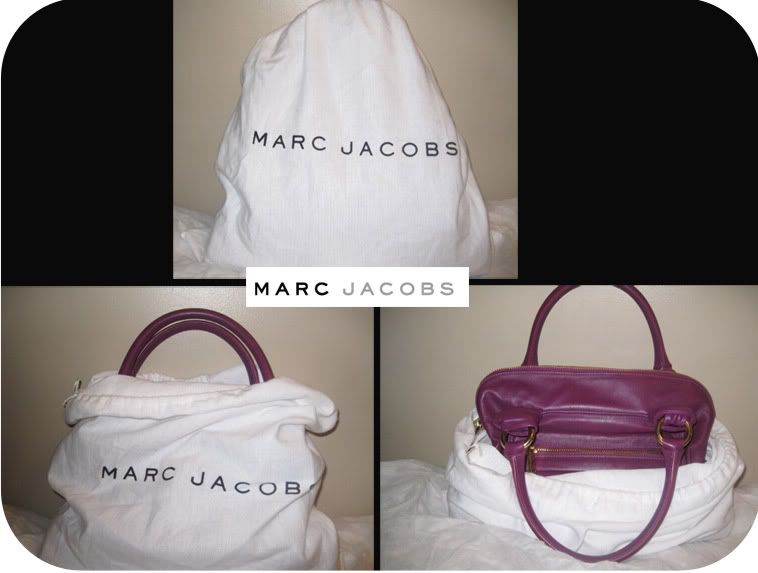 My very first MJ bag and I got a DEAL! Do you hear me. The Mercer was part of the 2007 Resort line. Would you like to know how much? Would you? Are you sure? Promise to keep it between you and I? Promise, lol. Ok, this bag originally retails for $1,095. The beau purchased it at Neiman Marcus Last Call. It was reduced to $492 but they were having a 20% off designer bags and if you opened a NM card you would get an additional 20%. So you do math. YES!!! $295. AHHHH! Nothing like a fabulous find and getting it for a fabulous price! Thanx boo!
The description of this lovely find from TPF,

"Soft and supple this gorgeous purple calfskin leather handbag has iconic gold tone hardware and hand-knotted leather handle detailing. Signature gold buckle accents with double top handles and one gold front Marc Jacobs zipper pocket. Interior has one main compartment with an open side purple leather trimmed pocket. It is fully lined. The bottom has protective gold metal hardware feet."

Photos by itsjustja.blogspot.com