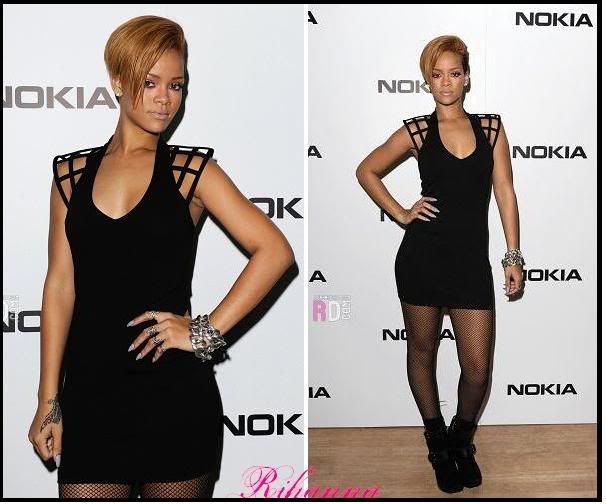 It's about to be a Rihanna overload. I like the dress, I'm on the fence with the boots, hate the makeup.
Can my camera hurry up and arrive, so I can post my birthday gifts! I will give you guys a clue...she's purple & fabulous!


Why did I think Jimmy Choo new collection would be showcased at the H&M here in Atlanta. Lol, glad I did not go. I would have been M-A-D! Anyhoot, I did not here a lot of good reviews. Anyone bought a pair? Or went on Saturday? Any stores, please share. I read somewhere that a girl punched another girl at the premiere, lol. You know us women and our shoes.
Photo via Rihannadaily.com