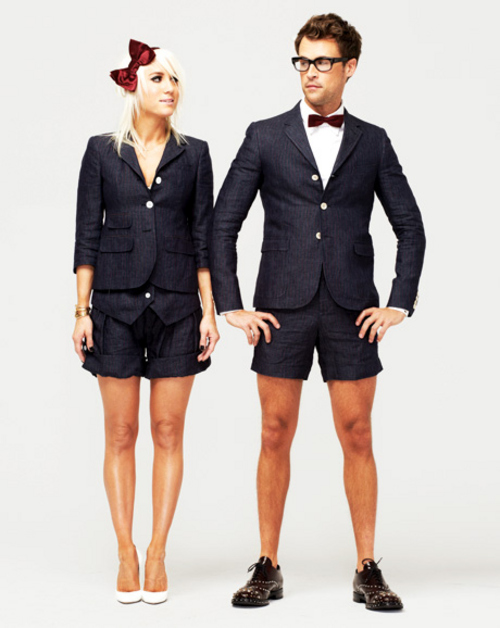 Taylor and Brad from the Rachel Zoe Project team up to dress each other. It was a cute idea to see how they would dress each other. Taylor has since left to pursue her dream, which I applaud her but I loved them together on the show. The styling and comments below.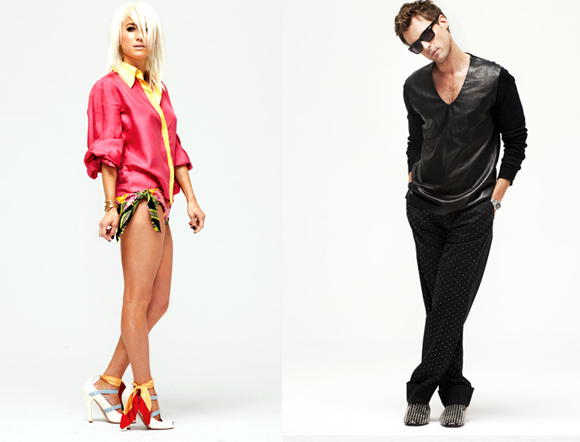 Brad gets his hands on Taylor.
"Taylor has great legs and she's not afraid to show them. She usually dresses in black, which is why I went with super-bright, tropical colors."ans, boots by Maison Martin Margiela and vintage bandana from Screaming Mimi's.
Taylor has her way with Brad.
"Brad is always extremely put-together so I thought it would be nice to see him in something a little edgy, punk... downtown, even!"



Taylor does Taylor.
"I love anything fluorescent. I would say my style is very ladies who lunch with an edge."
Brad does Brad.
"I would define my personal style as preppy-Gatsby-chic. I chose the look because I love the color, and the cream edging gives it that extra pop."