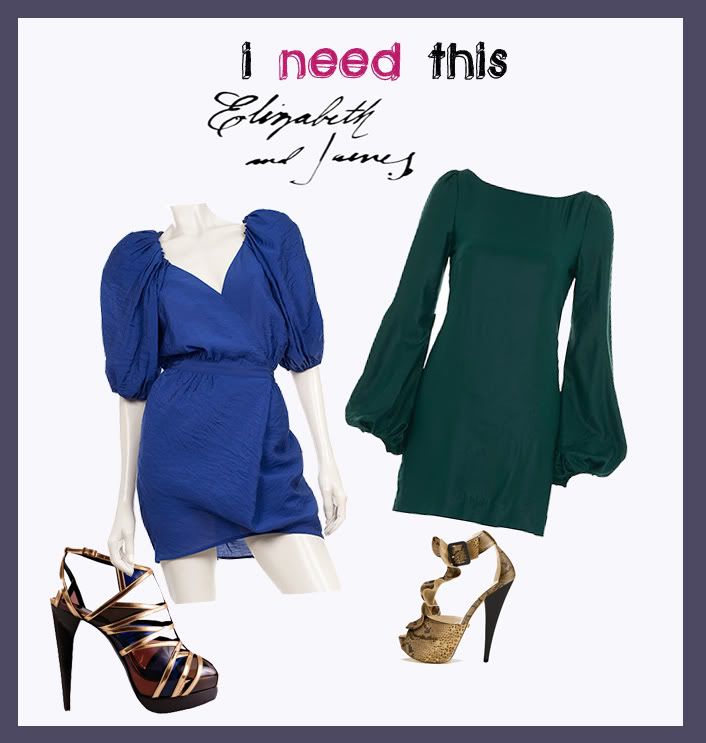 Oh my...a girl can dream right?
Elizabeth & James Fete Dress with Pierre Hardy Transparent Sandals

|

Elizabeth & James Luna Dress with Be&D Platform Sandals



UPDATE:


OMG...OMG...I went to NM Last Call yesterday looking for some spring heels (didn't get anything) and guess what I saw? No seriously guess. They had the E&J Luna Dress in the Pale Rouge. AND guess what it was going for $210! AHHHH. It is still priced for $370 on Shopbop. So why didn't I get it? My conscience aka the BF. :( I think that will be a buy that I might regret not getting.