Several weekends ago, some of my fabulous bffs decided to throw me a surprise engagement party! I thought we were getting together for a girls day filled with laughter, girl talk, and Mimosa. Well our day was filled with that but I did not know that it included a basket full of goodies, engagement games, and even a special message from the beau. I don't really have any pictures from the engagement *cough* *cough* but here are some pics from previous engagement parties that I threw for 3 of my girls.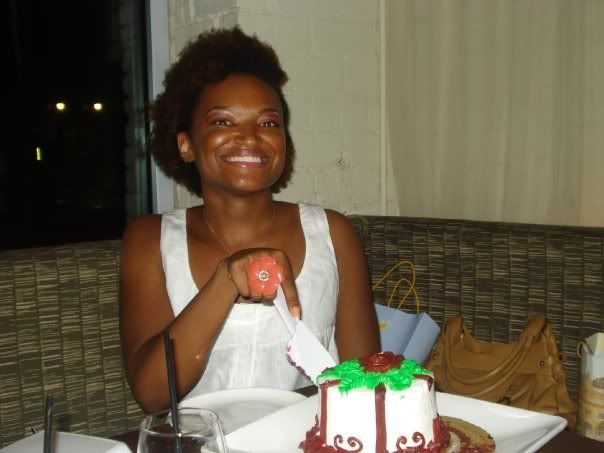 Surprise Engagement Party at Rise Sushi Lounge in Atlanta. This was me wearing my fro which I no longer wear b/c it's too much work. I may get back to that once life slows down a bit (which I highly life will).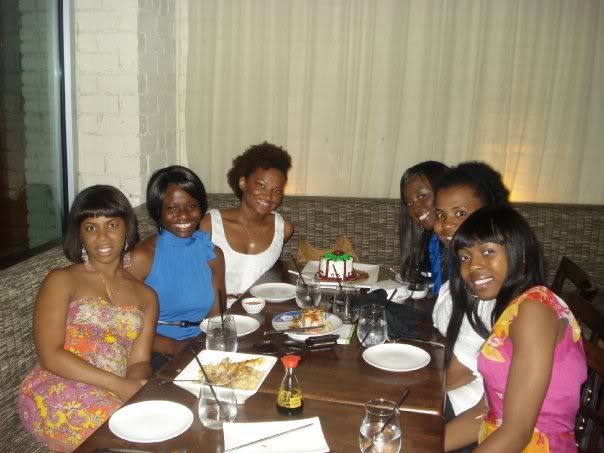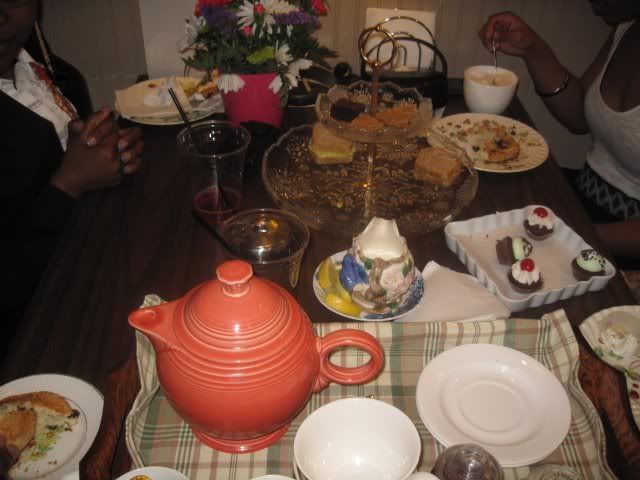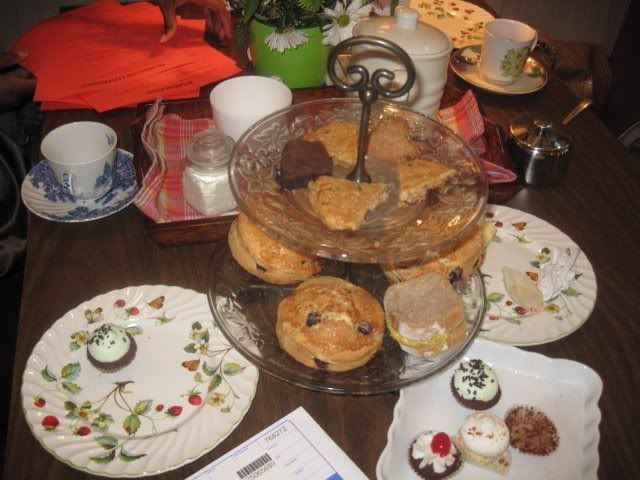 Afternoon Tea @ Dr. Bombay's Underwater Tea Party in Decatur, GA.