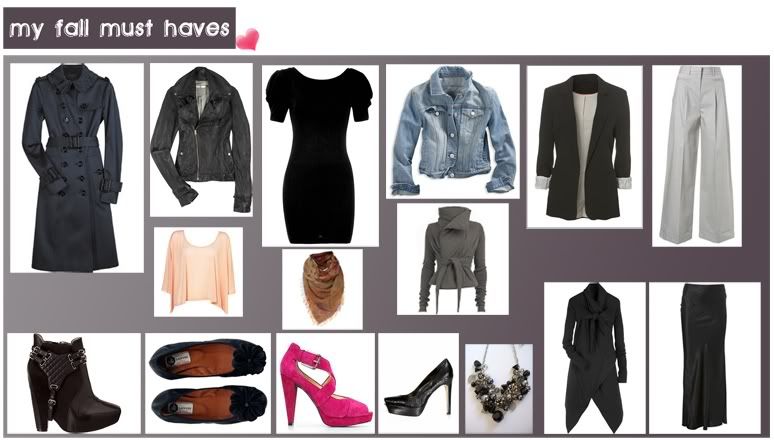 While my list may seem extensive, I am pretty sure I won't be able to get ALL these items. However, I have been wanting a pair of Lanvin flats, a Burberry trench coat, and a Mike & Chris leather jacket for like forever.
A lot of these items are fits that will last for a very long time
, so they would be worth the investment
. I absolutely adore the Rick Owens draped cardigan. While I cannot shell out that kind of money, I will certainly find a replica.

What are some of your Fall Must Haves?