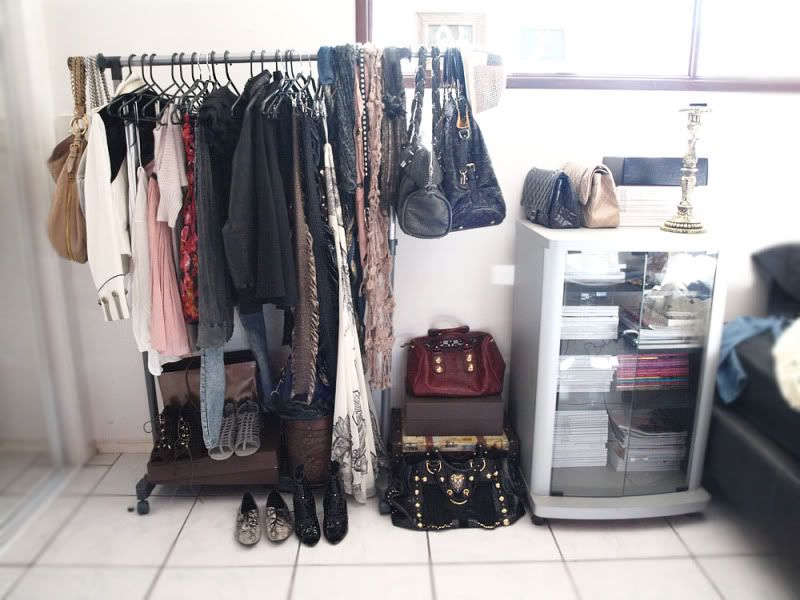 I was on Absolutely Oblivious' blog and saw her current post of her room. I immediately feel in love with her clothing rack and magazine display. Stop by her site and swoon over the lovely pics.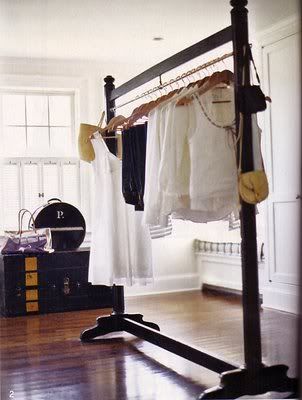 Photo via Apartment Therapy
This vintage clothing rack is a great alternative. While the tree rack is pretty to look at, I don't think it would fit my design aesthetics.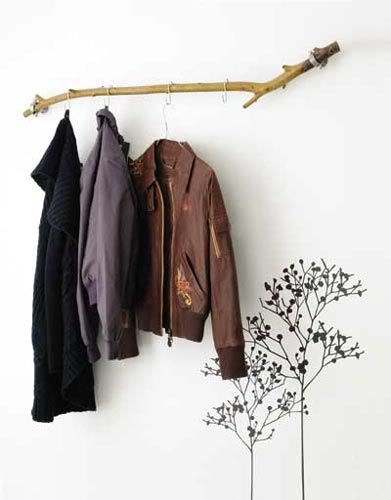 Photo via Apartment Therapy
For all my UK readers, The Holding Company has some of the cutest clothing racks! This is definitely on my to do list next to my shoe bookcase!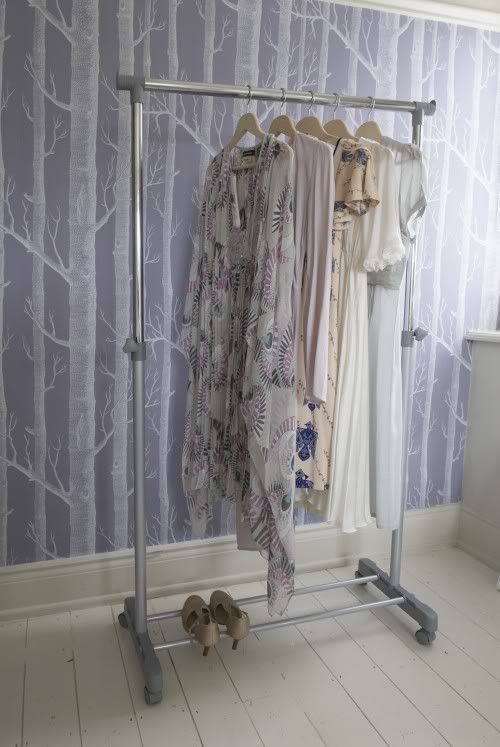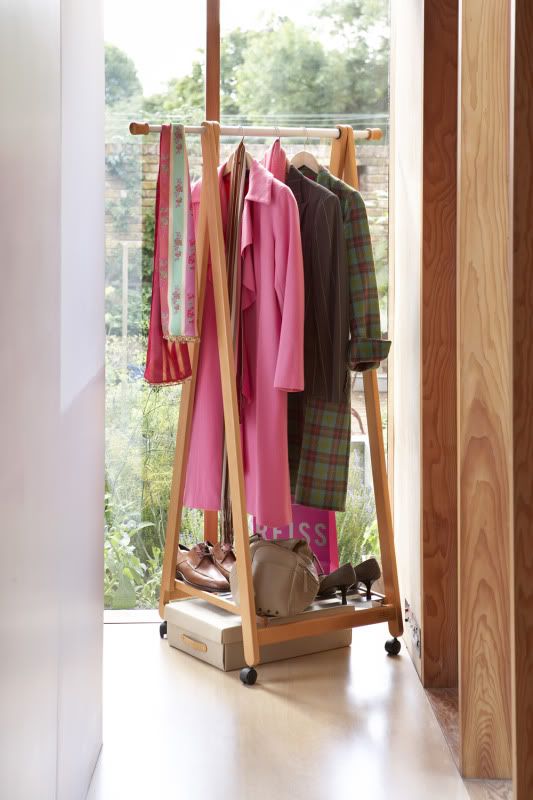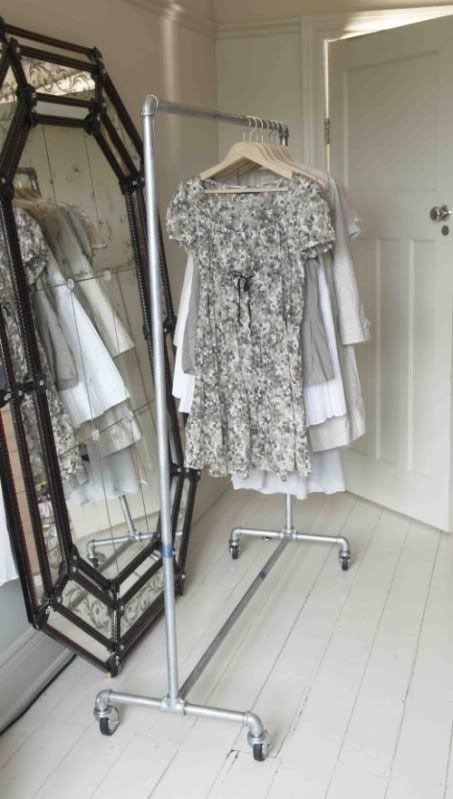 Photos via The Holding Company