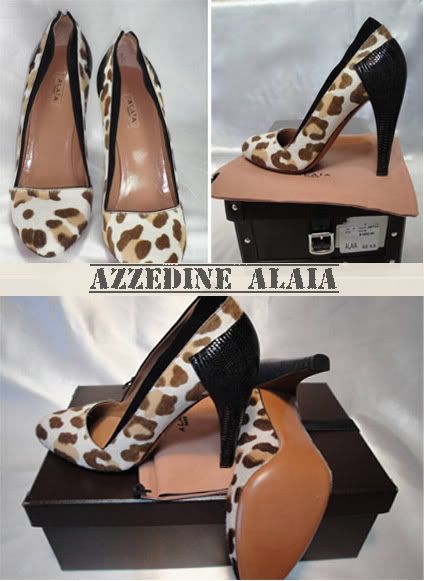 I instantly fell in love with these work of art, called heels. To be honest, I am not familiar with the Azzedine Alaia, so you can tell I was on a Google frenzy. Thank goodness for Google. This Parisian designer had me drooling. I am forever in love. I will do a post later on the brand.
I would love to buy them but clearly cannot. They are originally $1,550 but they going for $249. STEAL. Run if you want them. Size 6.5
P.S. Click on the picture to view the Auction.
photos via ebay.com