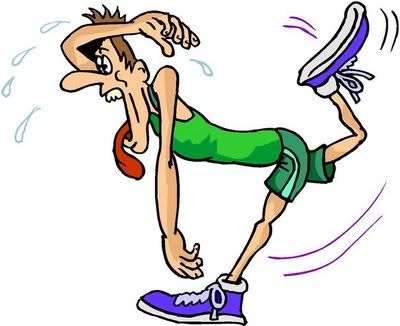 So my High Intensity Training (HIT) bootcamp started today. And boy am I beat! I did not even make it through the entire class. I was getting owned by women in their late 30's and I am sure some were in their 40's. It was EMBARRASSING! The trainer even told me to sit out and get a breather, lol. It started off with a 1/2 mile run and then intense training on a hill with a high incline. One of the exercises was called a piggy back, where you carry your partner up the hill WHILE jogging! I am so proud of myself for at least attempting it. I have to start going to the gym again, so I won't make myself look crazy. Summer body here I come!
I stopped by Bath &
Body Works and picked up the Aromatherapy Stress Relief Body Wash! I bought a few other things but I have to remind myself not to go their unless they're having a sale. Geez! Happy Friday ladies!

PS - Y'all wish me good luck...I am in the process of POSSIBLY buying my first home. I am looking at something in dwntn Atlanta. A really nice swanky loft. Everyone needs to take advantage of the current housing market and OWN! I am looking at becoming a homeowner by the beginning of '10. It sounds like it's a long time from now but I need to start planning now.