I really want a beautiful vanity table where I can get dolled up. My favorite are the mirror/glass vanities and Parisian styled chair or ottoman.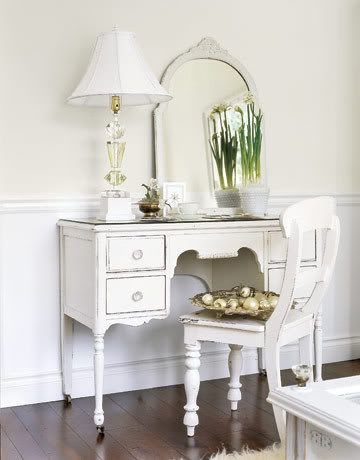 I love the rustic country styled feel of this vanity and chair. White always gives off a minimal feel.




This seems the most economical vanity because you can pick any type of table you have and just top it with a pretty fabric. I love the designs of the stitching in the fabric. I would probably add a white lambskin rug under the chair.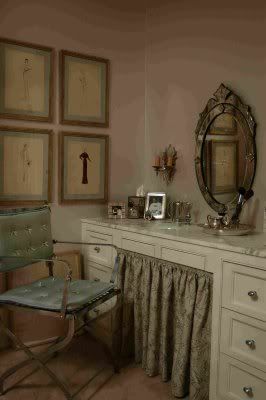 I love the curtain under this vanity because you can hide boxes of makeup that you don't use regularly or anything for that matter. Plus this chair looks uberly comfortable.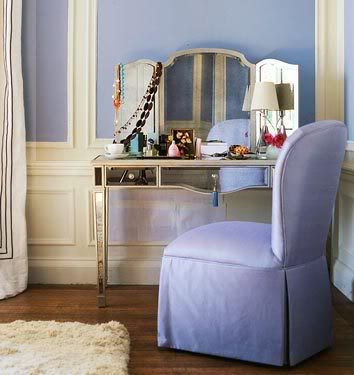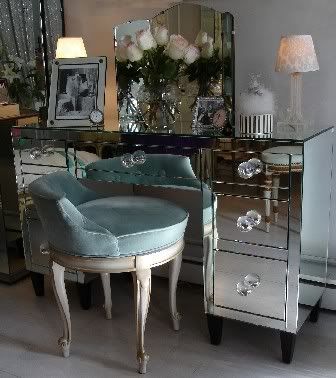 These next four mirrored vanities are my ABSOLUTE FAVE! I especially love the second one because it houses more storage spaces. If you haven't noticed but the first and the last two vanities are all the same but styled differently.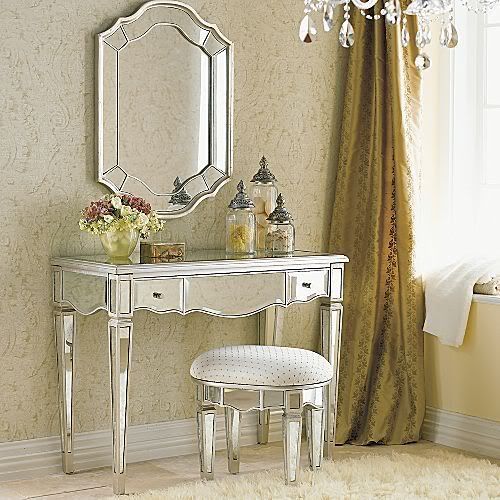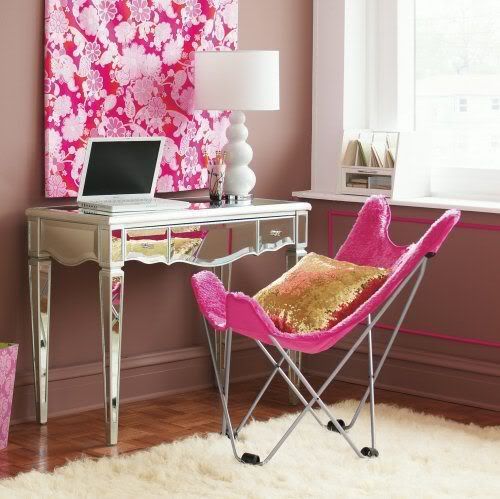 Photos via Domino, Google, Country Living, The Paris Apartment