So today was my second time waxing my underarms at Hair Images, Inc where I usually get my eyebrows threaded. If I had the balls, I would post before and after shots but I am pretty sure you guys would not want to see them. Ha! When I tell you I hate shaving, I loathe it! One of the first luxuries that I will indulge in when I get some money is laser hair removal. I can't stand body hair and I don't like shaving. If anyone lives in Atlanta please check out Hair Images.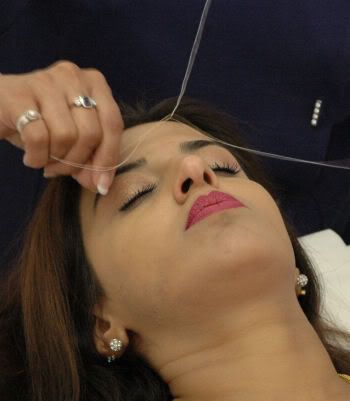 If you have not heard of threading it is a form of hair removal that started in Iran, where a piece of thread is used to remove more than one piece of hair at a time. It's less messy than waxing and quicker than tweezers and definitely more hygienic than razors.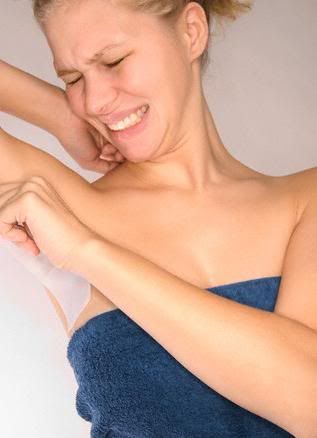 I have been contemplating on waxing my underarms for some time. I was on a forum a while ago where there was a thread discussing tips for lightening up your underarms and many posters said to wax.

While it seems painful (and it is), I convinced myself that the pain is bearable if that meant no more shaving. Plus I have heard the more you wax over time the hair grows back less sooner. Some even say over a few years you can wax every 3 to 4 months! So until I get some loot, waxing it is!

Any ladies wax or thread?
Photos via Google